Indulge in Steamy Gay Sex Chats on XLoveGay.com
With every passing month, new gay webcam sites appear on the greed. It only makes sense. Homosexual men like to have sex and when they're in the mood to fuck, they're not into time wasting. Flirting, going to bars, chitchatting about life – that's for heterosexuals. Hot gays just want to get down to dirty business and on live adult webcams, this is exactly what they do. The problem with having so many gay cam sites is that it's difficult to know which ones are worth a visit and which are pretty lame. This is where I come in, with my review, and I hope that they will help you save time and end up online on sex chat communities that are to your liking.
Now, let's not waste any more time. I am about to start this XLoveGay review. Just listen up.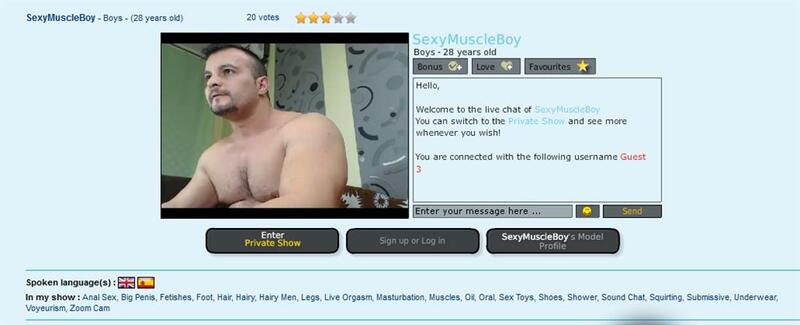 What do I think?
Do you know what I did when I started researching for this XLoveGay.com review? Silly question – what I always do. I went online and started chatting with the horny gays who just happened to be online. There were not all that many of them though. I found around 15 guys the first time I came by and just like 20 or maybe 25 live sex chat rooms tops on my next few visits. Okay… you got me: Maybe there were more than a few.
Other than the number of chat rooms, this sexy cam site had everything I need to be happy. The men were stunning, the streaming was descent and the private shows… well, they included all of the naughtiness and kinkiness that excite webcam users.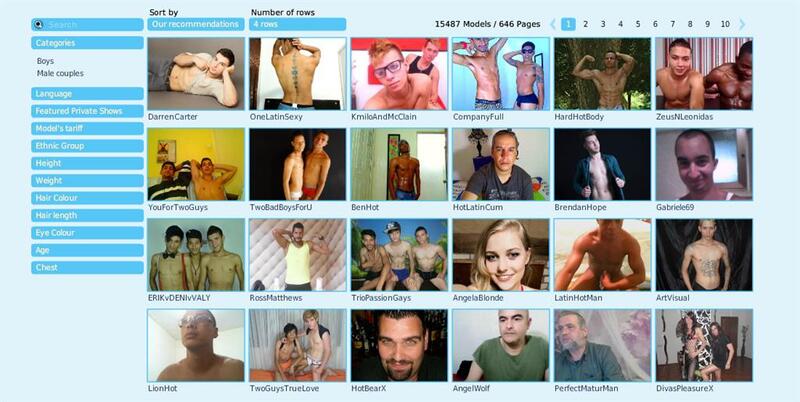 It is important to say though that I am not a particularly picky eater. I have always bene the kind of guy who is happy with whatever he finds and I have never had a perception in my mind on how a "perfect" webcam stud ought to look like. Brunettes, blondes, redheads or dark hunks – bring it on, I'll take them all. If you are very specific, XLoveGay.com might not offer all of the selection you are used to and expect. You can't get very specific with only 20 live chat rooms – there is some choice, but a very limited one, and this is not a particularly diverse site to begin with.
Some little extras
You can add guys to your Favorite list, send them cute emoticons and use Cam2Cam. There are also porn videos, but you will need to pay a subscription in order to enjoy them. There are no unique features or something that you can't find on any other self-respecting adult webcam service. Not that basic isn't good-enough, but don't expect some extraordinary options.
Registration
The registration process is very simple. You provide the standard details (AKA some made-up user name, password and email) and become a free member. You don't need to provide your credit card number or to purchase credits in order to become a member, which I think is the way it always ought to be.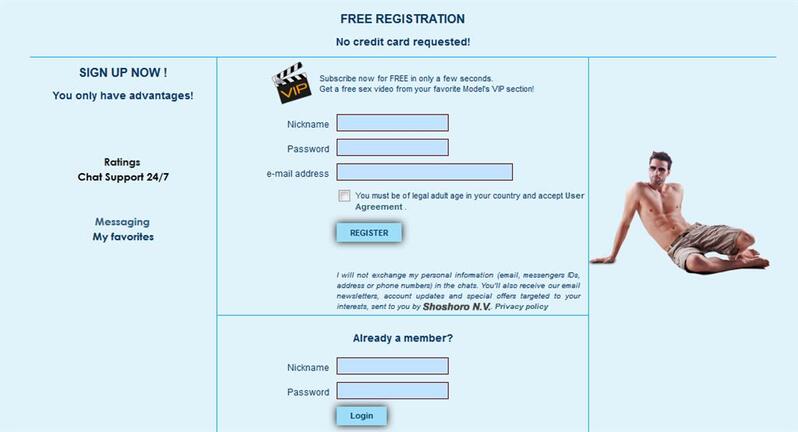 How to chat
There aren't all that many options on this sex chat community, and if you're surprised, it just means you haven't properly read my XLoveGay review, because I reckon I was pretty clear. This is a "what you see is what you get" webcam sex portal and the chat rooms show it. You can chat for free with single guys (by single I mean solo of course, who cares if they have a beard at home) or with homosexual couples and I believe I even saw a threesome – but these are rare. You can SneakPeek – spy on other users private chats or enjoy your own 1-on-1, which is really what we're all here for. This is what the site refers to as Xclusive on the FAQ, but most of the models just call it private chat.

What's the video quality like?
I you can't watch a live gay porn show without HD, X Love Gay is not your kind of site. The streaming is good and most of the sexy guys have okay web cameras, but it's evident that this is an amateur cam site and quality varies.
Money, money, money
I have always appreciated adult webcam sites that are honest about prices, and these are harder to come by than you might think. Most times you have to work HARD to find out how much a site charges – well, I have to work hard. You just need to read my adult webcam reviews. On XLoveGay.com not only can you find prices easily, you can even search through the list of guys according to their rates. Average cost is 2.50 credits per minute, but of course, popular guys will charge more and some men charge under 2 credits, which is a really good price for a sex chat.
Basic membership is free, but if you decide to purchase some guy's VIP subscription so you can access his videos, cost is between 3 and 15 credits. Want to know how much a credit actually costs? I thought you might.
| | | |
| --- | --- | --- |
| Number of Credits | Cost in USD | Cost Per Credit |
| 25 | $31.20 | $1.24 |
| 50 | $62.41 | $1.24 |
| 100 | $124.83 | $1.24 |

How to pay
When you decide to purchase credits on XLoveGay.com, you will be able to do so easily and with the payment method of your choice. Most people go with the standard Visa or MasterCard – or even Maestro, but there are many other alternatives. PayPal for example, is always popular, and some people prefer to pay with Bitcoin. You can also pay using Bank Wire and you can also go with DirecteBanking or certain prepaid cards.
The number of models
The number of registered homosexual men on XLoveGay.com is quite impressive: Nearly 8,000. The number of online gays is not that quite impressive. You will only meet around 15 to 20 of them when you login, looking for action. This is a choice, and there are always sexy hunks – but not a large one, and you need to be prepared in case you're expecting to see thousands of men waiting for you on live sex cams.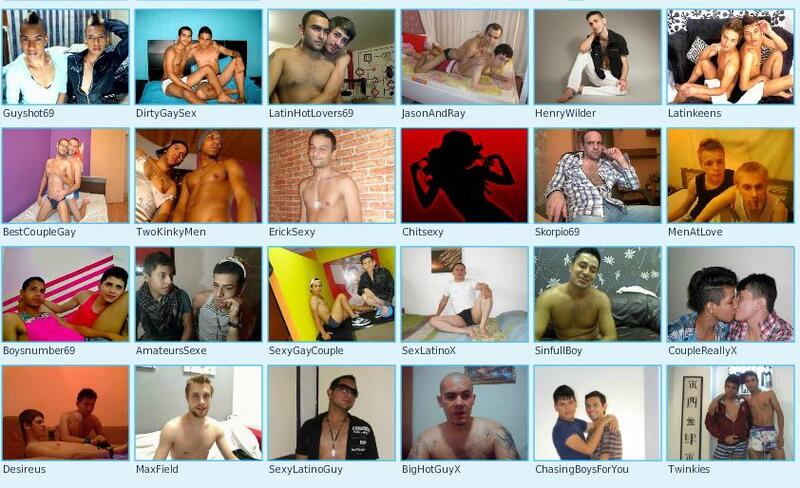 Customer service
The Help tab has everything you need to get in touch with this adult webcam site – a form which goes to customer support and a decent FAQ page in case you have a commonly asked question and just want a quick, concise answer.
Thumbs up and thumbs down
Thumbs up
✔ - Awesome gay webcam models, with very open minds
✔ - Cheap homosexual porn shows
Thumbs down
✖ - The video pricing system is just weird
✖ - There are no promotions that lower the cost
✖ - The quality of the web cams leaves room for improvement
My considered opinion
Okay, now comes the part of my XLoveGay review where I show you my cards and tell you what I really think. So far I have told you facts: Prices, sex cam features, search options, and now I am about to give you my honest view and impression. When all is said and done, I believe that this sexy gay cam site is a nice-enough place to hang your hat. There are some smoking hot European dudes here and they have sexy outfits and even the occasional anal dildo to spice up the live porn shows. I would certainly prefer to see a few more of these fine men online, but I can assure you that I did my best with the ones that were there. Prices are pretty low and there's free chat, in case you just want to experiment. My advice? Go check it out and who knows – you might feel like chatting with a horny stud or two.
Review of XLoveGay.com
- Reviewed by
sexcamexpert.com