Chat Live with Steamy Amateur Studs on Streamen
Hi! I hope that you guys are in the mood for some smoking hot amateur chat rooms, because that's what the site I am about to review is all about. Some live gay cam sites deal with pro models that work from studios – mainly in Europe, and others just feature horny guys from all over the world, performing from their own homes. As this Streamen review is about to show, all the guys on this site are amateurs, but this is not to say that they are inexperienced or don't know how to put on highly satisfying porn shows. I have concluded my research and I want to tell you everything I found out about prices, sex chats, number of online studs and plenty more. Simply browse through the following review and by the time you will finish, you will know as much about this website as I do.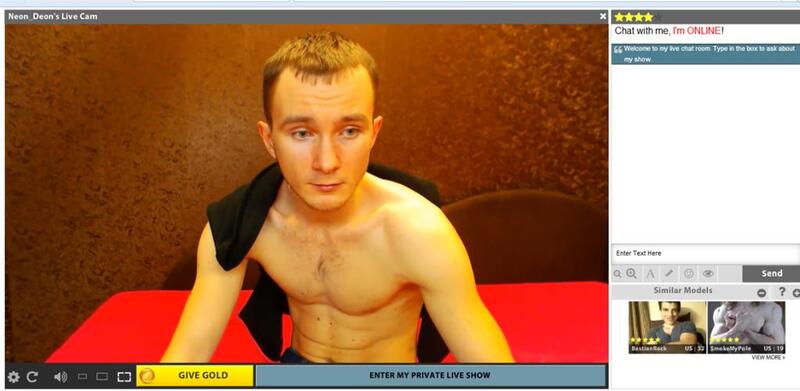 What do I think?
It's true that only now I have found the time to write this detailed Streamen review, but please don't think that I have never heard about this gay web cam site before; far from it. This is one of the most popular sex chat communities for gays online. It has been operating for many years and has numerous fans. I understood why this site had so many fans as soon as I entered it for the first time. The guys here are absolutely sizzling and the whole atmosphere combines a casual, sexy attitude with a straightforward and simple access. The design is a bit amateurish – not badly made, but hardly the slick, planned style that some of the professional sexcam sites feature. Don't get me wrong: This is a professionally-made sex chat service, but the performers are amateurs and the general feeling is a "let's have fun" and there is nothing complex or hard to understand.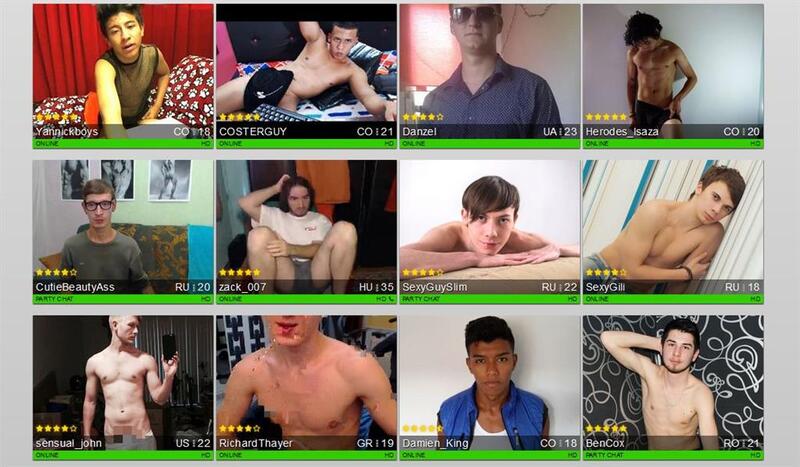 I have chatted with a few guys – which I could do easily, because almost all of the performers have free chats that anyone can join, and then decided to sign up as a free member. I had to register with a credit card, but wasn't required to pay or buy credits (called here "gold"), and then looked for an appealing gay sex chat partner. There were many – this is not the biggest webcam arena ever, but it's pretty large, and I instantly found a brunette hunk which I wanted to get to know better. After watching his porn show – and then like four more, I decided that this is certainly a chat service that I am going to add to my personal favorite list – there were no disappointing shows and for amateurs, the guys did a remarkable job in keeping me entertained at all times.
Some little extras
Streamen.com features a variety of basic video chat features including video, Cam to Cam (a tool that allows users to activate their own web cameras during private shows so the performer can watch them) and emoticons. There are no exclusive tools or extra options, and the site is definitely not one of the most innovative portals in existence.
Registration
Want to join Streamen.com? It's not a long process, but you will need to get the plastic ready, because you must list your cc details to complete the registration process. The membership is completely free though and you don't need to pay anything extra other than buying "gold" for nude shows and to pay for porn videos.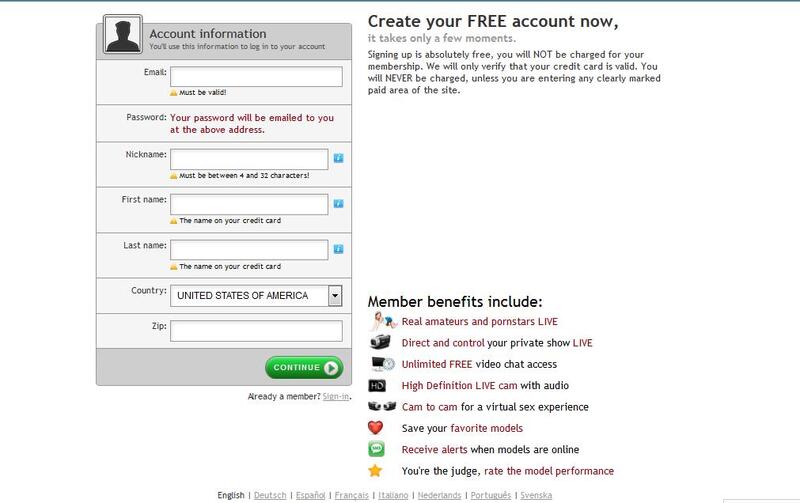 How to chat
You can start a free chat in less than a second by simply clicking on an image of a sexy gay webcam stud. Most offer this option. Some models also have a "Party Chat" icon which means that they have a free chat where users can see each other's comments. Why? I guess some people think it's more dynamic and fun – personally I couldn't care less about what other viewers think about the model that I'm chatting with, but they don't really bother me either. There are private gay sex chats available, of course, and Gold shows, which are very cheap nude group chats that begin only if enough members promise to pay a fixed amount of "gold" before the countdown ends.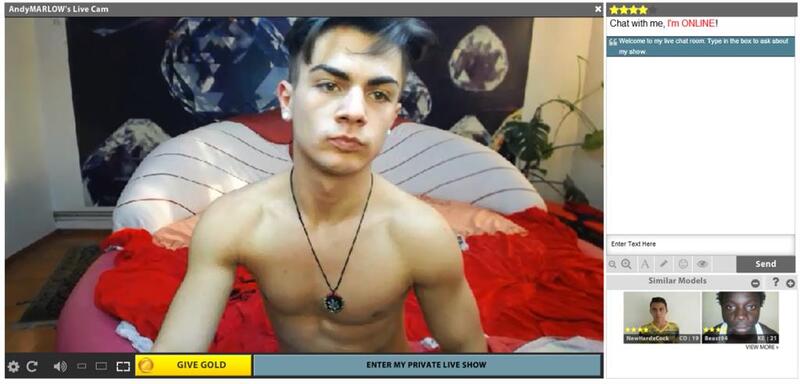 What's the video quality like?
I wasn't completely wowed by the quality of video streaming on Streamen, but I wasn't disappointed either. The guys usually have okay webcams and the site's platform is descent – not incredible, but certainly good enough to enjoy excellent live porn shows.
Money, money, money
If you like to save money, Streamen.com has a few great methods to do so and above all the "gold" shows which can cost as little as 1 gold per minute. Some guys charge very little for nude private sex chats as well and cost can be as low as 1.99, if you do some looking around. However, this doesn't mean that all of the horny gays on this adult cam site charge affordable fees. Look out: Some men ask for 8 or 9 golds per minute and you need to double check the price tags here before you go for a specific host.
Gold costs either a dollar or a euro, depending on where you are from, and there are no particular credit promotions that are worth mentioning.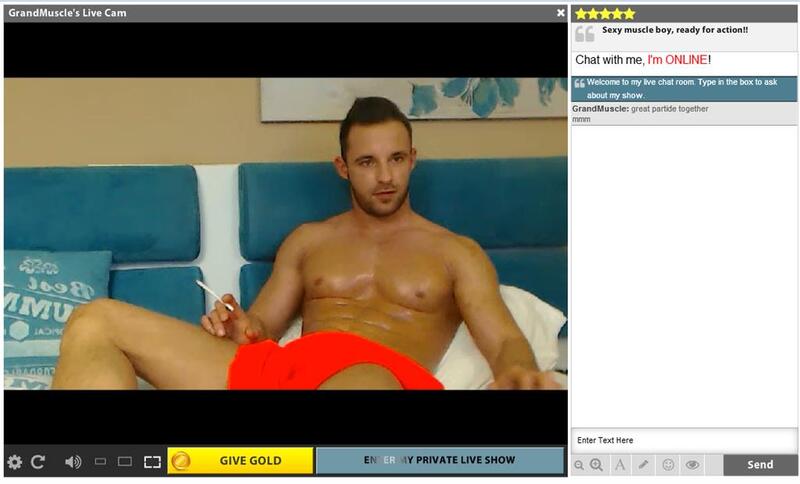 How to pay
Once you decide to get some "golds", you can do so very fast – because you already list your credit card details when signing up as a free member. You can pay using MasterCard, Visa, JCB and Discover – nothing more, nothing less.
Memberships
There is only one kind of membership: A free one, but, as I mentioned earlier in this Streamen review, you must register with a credit card, probably for age verification. Other than the plastic details, all you need is to choose a username, password and then type in some basic details.
The number of models
Streamen.com is not a massive gay chat portal, but it has enough guys to make sure that you always have a nice online choice. There are around 8,800 registered male webcam models and you will meet between 70 and 100 of them online. I have tries out this website on different hours of the day and night, and the number remains about the same. The guys are all amateurs, or at least look like amateurs, but they're also extremely handsome, so I believe anyone will be able to find a sexy chat partner in less than a minute.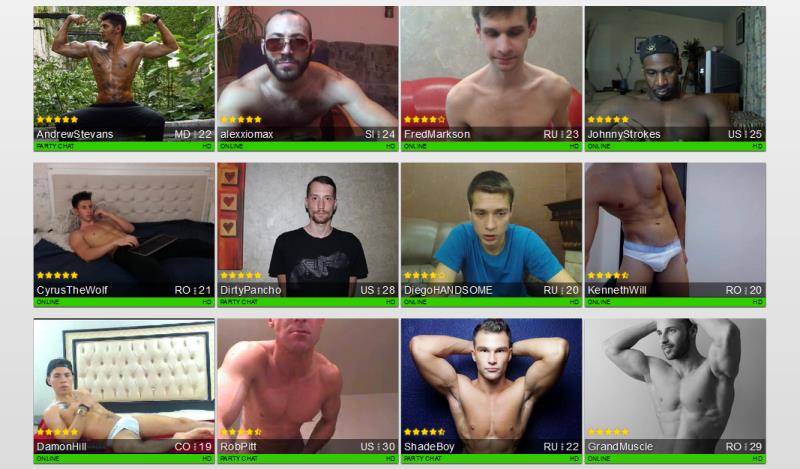 Customer service
Scroll all the way to the bottom of the main page and you will see a 'Contact Us' link and an 'FAQ' link. The first will lead you to all of the contact info including phone, email and online help chat and the second will lead you to the FAQ page.
Thumbs up and thumbs down
Thumbs up
✔ - Low cost live gay shows
✔ - Great choice for inexperienced webcam users
✔ - Good choice of hot homosexuals
Thumbs down
✖ - There are no unique features
✖ - The website's design is a bit dull and old-fashion
My considered opinion
I am going to keep my conclusion pretty short this time, because really, this is a simple site and there is no point in overcomplicating what is, at the end of the day, a simple decision. If you like amateur webcams, Streamen.com is an ideal choice for you. If you can't manage without the smooth feel and advanced features that studio webcam portals have, then perhaps you should pursue other alternatives. I have done my best with this Streamen review and if you don't mind me saying so myself, I think I've done pretty well. Now, the final call is yours. Make up your mind and if you think that this site might have what you want, go pay it a quick visit.
Review of Streamen.com
- Reviewed by
sexcamexpert.com