XLoveAsian Has Sexy Camgirls, but Not All Are Asian
Reviewing a new Asian webcam site always gives me a special kid of sweet thrill. Never mind how many sexy Asians I've chatted with (and over the years the number has gotten to be somewhere in the hundreds or even thousands), I always feel that fresh excitement before I click an image of a delicate Far Easy beauty. I have never been to Asia, but I can imagine and on live adult webcams, I can do much more than fantasizing about those horny chicks. Asian webcam sex shows tend to be a mixture of exotic and kinkiness. These women are soft and perfect, but they also have no shame or limits and the result is usually wild and memorable porn shows, although the quality of the web camera is never quite as good as it could be. In this XLoveAsian review I will give you a taste of a small, yet sensual Asian sex cam arena and while it does have some issues, I have a feeling you will find plenty about it to like.

What do I think?
I am expecting to find a few qualities in an excellent Asian sex cam site: It needs to be reasonably-priced, it needs to have a big enough bunch of horny women from Asian and it has to provide me with the basic tools I need to communicate and interact online. As far as number one and number three go, things look okay, and I will discuss these two topics further down the line. Number two though… well, I have to admit that I wasn't happy and it's not just because this is a small nude chat service. The problem is that the selection of chat rooms is misleading. You see all these babes and you think: "hey – this site isn't as small as I thought and these chicks are beautiful!" but then you notice that not all of the webcams feature Asian camgirls. Like, what is up with that? Hallo! The site is called XLoveAsian in case you didn't notice.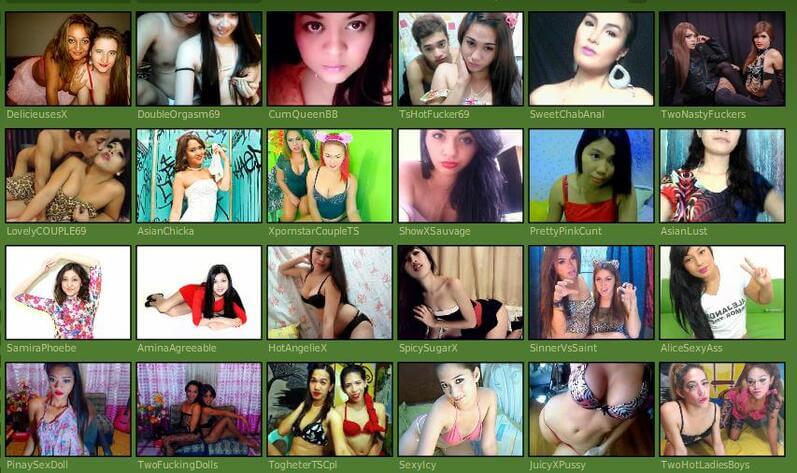 Okay, I've calmed down a bit and I feel that I can now continue. No, seriously – a guy expects that an Asian webcam chat community will showcase Oriental chicks, or is that too much to ask? The rest of my experience was actually very positive. Don't let the drama fool you – I have a great time. Once I conducted the search and ended up with some Fra East hotties, things brightened up. The camgirls were not especially captivating during the free chats, but they were chatty and sweet and as I soon found out, they saved the best for the private shows. Can you spell K-I-N-K-Y? After hanging out with the women on X Love Asian, I sure can.
Some little extras
This is a simple site with simple interests and it's mainly about two things: Porn chats and Porn videos. The amateur Asians upload their clips and vids to a specific section and you can access it only if you have the VIP key, meaning you pay a subscription fee. Sadly, this fee is not a free pass that will allow you to watch all of the videos, but only a solo-ticket, buying you a complete monthly access to one camgirl's vids. If you really like videos or just have a particular crush of some Thai, Japanese or Pinay chick, go right ahead. If not, I personally think that you ought to save your time and cash for the live sex shows. This is, after all, why we're all here – right?
Registration
Some live adult webcam site request that users sign up in order to take a look around the live chat rooms, but on X Love Asian this is not the case and you can certainly browse some free chats as a visitor – although for a limited time. Then there are also adult cam sites that request that you give them your credit card number in order to join, but not this one. The only information you need to sign up to XLoveAsian.com is a username (made-up), password (made-up) and an email (try and keep it real). That's it.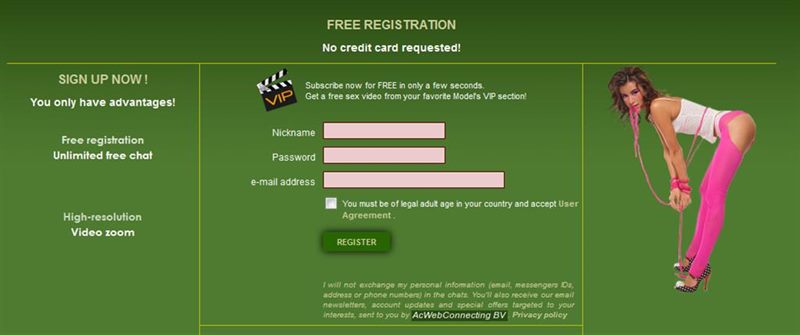 How to chat
See an Asian camgirl that tickles you the right way? A simple click will get you inside her free chat room. Want to see more of her? Another click will launch a live porn show – nudity and all. This website has quite a few couples as well – both lesbians and heterosexuals, so if you feel like doing an online threesome in Asia style, this could be your lucky day.

What's the video quality like?
Earlier in this XLoveAsian review I mentioned that as far as web camera quality is concerned, this website is still wanting and I meant it. Maybe I am an asshole for complaining – the streaming is okay and the live sex shows look fine, after all, I am just… I don't know, I guess that the term is "want more". When some of the best Asian webcam sites in the industry throw kinky parties with HD chat rooms, the regular chats look aa bit pale and while I understand that not everyone have the technology, at the very least I expect to see amazing web cameras.
Money, money, money
Now we are getting down to business because, let's face it: Money makes the webcam world go round and I know from your emails that this is what most of you care about more than anything. Well, you have no reason to be concerned about your budget on XLoveAsian.com. Nude chats cost around 2 credits per minute on average and VIP membership is only 15 credits per month although, as I said, it's only for one camgirl. The cost per credit doesn't changes, no matter how many you buy, and that is a shame. Membership is totally free, but you get a free VIP video when you buy credits for the first time.
| | | |
| --- | --- | --- |
| Number of Credits | Cost in USD | Cost Per Credit |
| 25 | $31.20 | $1.24 |
| 50 | $62.41 | $1.24 |
| 100 | $124.83 | $1.24 |
How to pay
Now that we've covered the cost per credit, let's discuss how you buy them. The easiest way is to use plastic – Visa, MasterCard or Maestro will work fine. Bank Wire is another option and so it PayPal and Bitcoin. Are we missing anything? You can just call and pay over the phone if you're too lazy t type in details or don't like to provide them (although I'd think PayPal will calm you down, if you're the paranoid type, but what do I know). There are some other payment methods which will only become available to residents of specific countries, so I will not waste your time by listing them.
The number of models
There aren't all that many Asian webcam models on this site. There are 8,000 registered babes – sure, but not all are from Asia and not all are online. You can usually find like 80 live sex chat rooms and only like 20 will actually feature Asian webcam models. Watch out for those tranny surprises – unless you define in your search that you're only looking for Asian camgirls, you will end up with the shemales as well. Not that they're not sexy – but not everyone is into that, so I am just giving you a heads-up.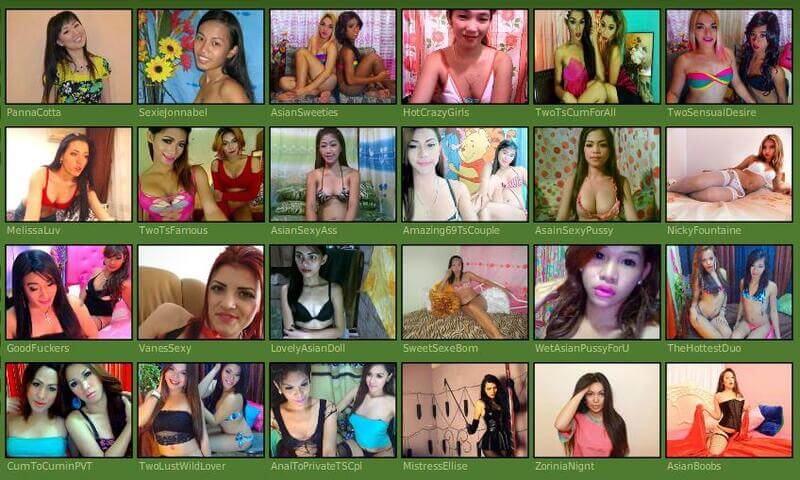 Customer service
Use the Help tab to find the FAQ, the Help Form and the billing support. I've put the Customer Support to the test and have to say that they got back to me fast and were very polite and helpful.
Thumbs up and thumbs down
Thumbs up
✔ - Signing up is fast and exceptionally simple
✔ - You can enjoy some splendid live sex shows
✔ - Prices are pretty low and membership is free
Thumbs down
✖ - Not all of the live webcam models are from Asia
✖ - You won't find many interesting features
✖ - Better web cameras are needed
My considered opinion
XLoveAsian.com is a tad old fashion – with its basic features and standard platform and straightforward attitude, but that's not a bad thing. In an industry that has become to a degree overcomplicated, being able to login and start chatting in a matter of seconds is actually quite refreshing. You won't waste a lot of time searching – mainly because there aren't all that many babes online, but the amateur Asians here are beautiful and put on lively sex shows. Prices are fair and other than the VIP access, you don't pay for anything that doesn't include a nude camgirls, so really, that's a great opportunity to indulge in Asian webcam sex with no hassle, no complications and so overpriced bill. Do you think that you can like a site like XLoveAsian? In my eyes, there's only one way to find out for sure.
Review of XLoveAsian.com
- Reviewed by
sexcamexpert.com