Chaturbate.com - the site where for once 'free sex' does mean 'free sex' !
Good day, playmates! Boy, have I got a sex cam site for you today! If you like sex sex sex you're going to wet yourself if you get yourself down to Chaturbate. You will love love love it, but please read my review first.
Chaturbate - God I love that name! That's a real beaut of a name as it does what it says on the tin. Chaturbate has only been around since 2011, making it the baby of all the top sex cam sites, and it works on a very different model than stuff like LiveJasmin.com and Cams.com, but I'll tell you about that in a bit. Anyhow, Chaturbate is based in the USA - California to be exact - although the financial functions are UK based. Chaturbate keeps growing and growing and growing, so much so that their servers go down more often than I do! Things are very different at Chaturbate.com than at the other sex cam sites I've reviewed so far, and can be a real eye-opener if you're sexually squeamish.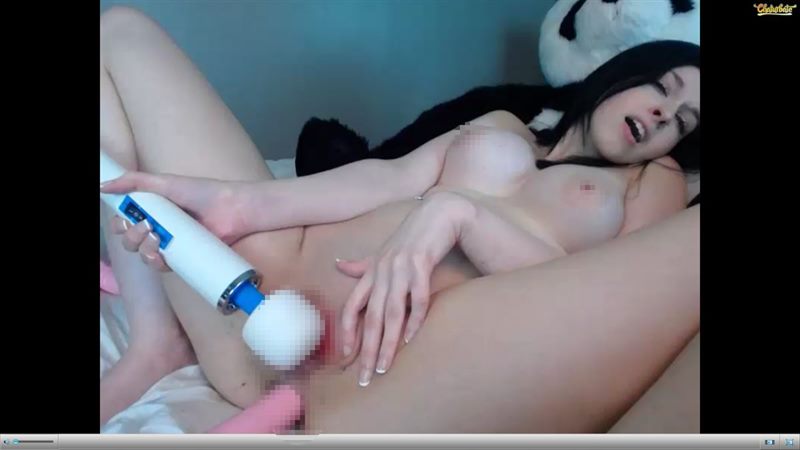 What do I think?
Hell, who cares what I think? Look up there at that pic above. How much of my precious beer money do you think I spent to eye up that little beauty? Wait for it ... nothing! You better believe it, Chaturbate is the FREE sex cam site where you eye up all the dirty-minded devils on the site for absolutely nothing ... well, nearly all. There are lots of lovely ladies on there (and couples, threesomes, groups) all willing to strut their sexy stuff for nothing, but some of the sexier xxx girls kind of spoil it by insisting on getting paid just to look at them. Still, if you're not too fussy, you'll soon be seeing pussy! And assholes, dicks ... well, I guess you get the picture!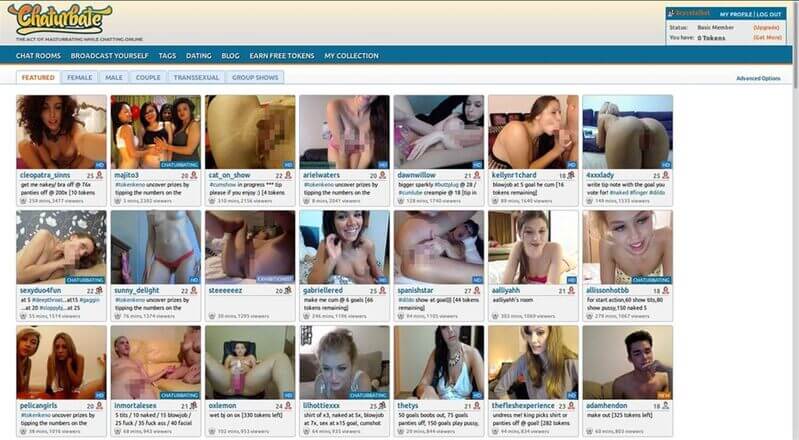 You can keep things free at Chaturbate, or you can sign up and get some credits, or "tokens" as they call them, at $0.10 a token. You can sign up without buying any tokens, but there's really no point. Tokens act as tips, so if you find a lovely lady and tip her a few, she'll get slightly more accommodating in what she's prepared to show you. Oh, and another reason you might want to sign up with Chaturbate.com is become a sex cam model yourself - no, don't laugh, there's really no difference between a viewer and a "performer" at Chatubate, so if you want to jerk off in front of a few hundred people, then be my guest. Anyone can be a xxx model at Chaturbate, as long as you can provide age verification.
You can make money as a performer. If you wanna show your junk, and people like what they see, then they can pay you tokens as tips. You can then use those tokens yourself, or sell them at $0.05 a time. This how the x-cam babes make their money at the site. They will set a target, like "see me squirt" for 250 tokens. Anyone in the room (and there are usually hundreds in the room of a popular model) can tip, and each tip comes off the target. Once the target is reached, the model "has" (not sure how they can be forced, although I suppose if they "scam" they won't last long on the site) to do what was asked. Then they will probably set a new target, with a dirtier act, for a more expensive fee.
Some of the models will only do sexy stuff in private, so if they're in a private show, you have to pay tokens to get in there. Anyone can enter a private show, so there's no real 1-to-1 stuff at Chaturbate.
Some little extras
Not a lot. If you pay a monthly fee you can send PMs, buy vids and pics and you remove ads - that's it really.
Registration
You need your email, and a username, password, and to give your date of birth and whether you like the girls or the guys, or if you don't mind. If you want to be a perfomer, you need age ID.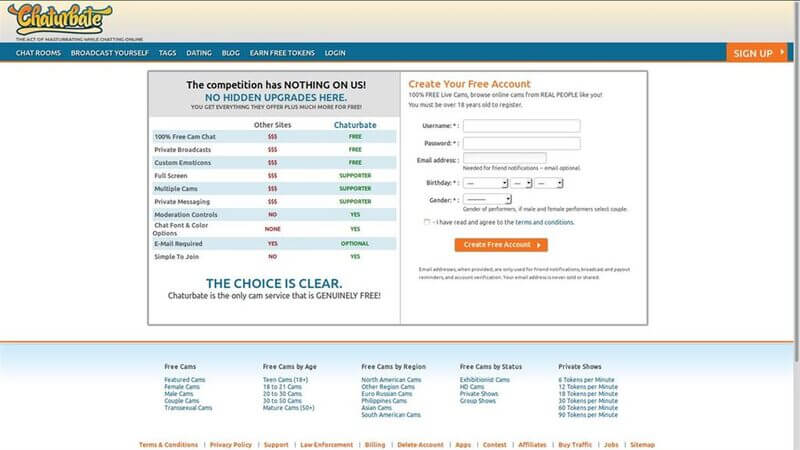 How to chat
You can be a real cheapo if you wanna and just wait for everyone else to tip so your chat remains free, or you can contribute and direct a little bit of the action. Some sex cam models only do private shows, and you'll be paying from six to ninety tokens a minute to watch them perform.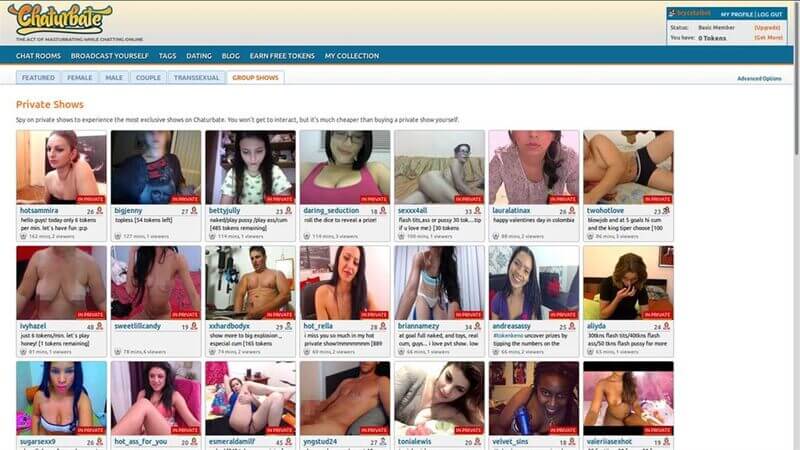 What's the video quality like?
Most of the Chaterbators can stream HD, so you can enjoy HD sex if you've got the bandwidth, otherwise you'll just have to put up with SD.
Money, money, money
As I keep saying, you can have a decent, sexy time on the site without paying a penny. There's the monthly fee option, which'll get you a one-time bonus of 200 tokens. You can earn tokens by broadcasting yourself if you're that much of an exhibitionist! Token packs can be purchased like this, in USD only:
USD $
Price
Tokens
$10.99
100
$20.99
200
$44.99
500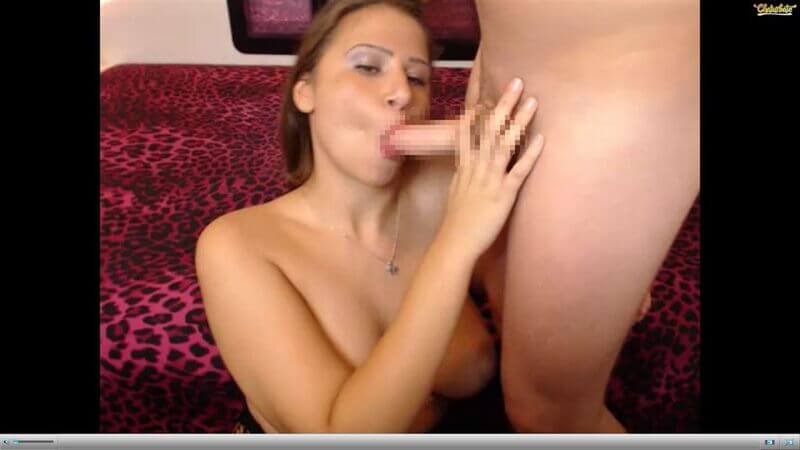 How to pay
Credit Cards: Mastercard, Visa, Diners Club, JCB, Discover, plus debit cards (Switch/Maestro) and eWallets (UKash/ClickAndBuy/PaySafeCard), plus Wire Transfer. You can sell tokens and be paid via check, or Paxum/Payoneer.
The number of models
No idea - Chaturbate has a good few thousand members, but not everyone is willing to put their junk on display. You'll find about a hundred members online at any one time, and maybe forty or so in private shows.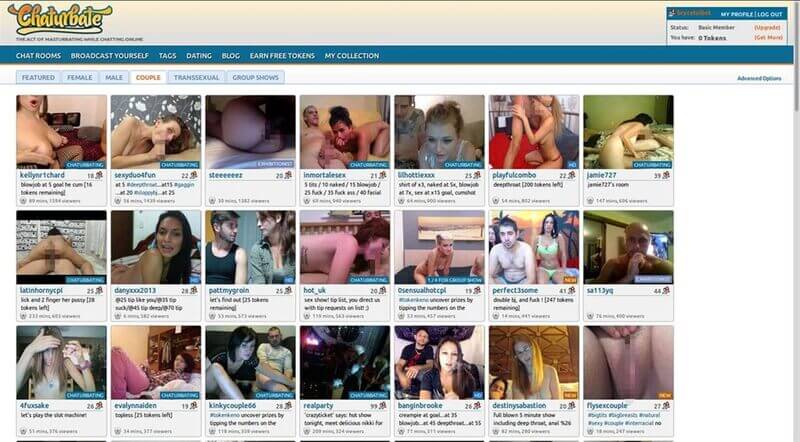 Customer service
Not a massive amount - Email or the FAQs is the only help you're getting.
Thumbs up and thumbs down
Thumbs up
✔ - FREE!
✔ - Easy to register, and to show off your naughty bits if you fancy it
✔ - There are plenty of people who seem willing to do some really extreme stuff
Thumbs down
✖ - Private shows aren't really private as you're joining lots of other viewers
✖ - You can't really dictate the sexy action as you can at other sites
My considered opinion
I'm wondering if the other sex cam sites are running a bit scared of Chaturbate and their FREE pricing model? Okay, the people you see enjoying themselves in a special or perverted way at the site ain't gonna be making it as popular porno stars any time soon, but if you ain't too fussed, or if you're the kind of sex cam fan who enjoys watching real people having real sex, then Chaturbate.com is going to appear in your "most visited sites" list. If you've ever fancied being a porn star yourself, you can give it a go at the site, and then see how many tokens get tossed your way by your new fans! It all adds to life's rich and pervy tapestry!!
Review of Chaturbate.com
- Reviewed by
sexcamexpert.com