LiveJasmin.com Has a Variety of Fetish Webcams and Lots of Kinky Camgirls
I hope you all are in a kinky mood because today we are dealing with all sorts of fetishes, and things could certainly get dirty. The world of fetish sex cams is dark and wild and some kinks and obsessions can only be fully explored on XXX chat rooms. When the 1 on 1 sex chat begins, the inhibitions disappear and some people discover new things about themselves and about the unusual things that turn them on. Not to worry, mainstream kinks are also abundant and the live camgirls are usually happy to engage in pantyhose tease, role play and everyone's favorite foot worship. Do you have the courage required to venture into the fetish chat rooms on LiveJasmin.com? I have and in this review I will tell you how I found the site and its erotic and hardcore fetishes.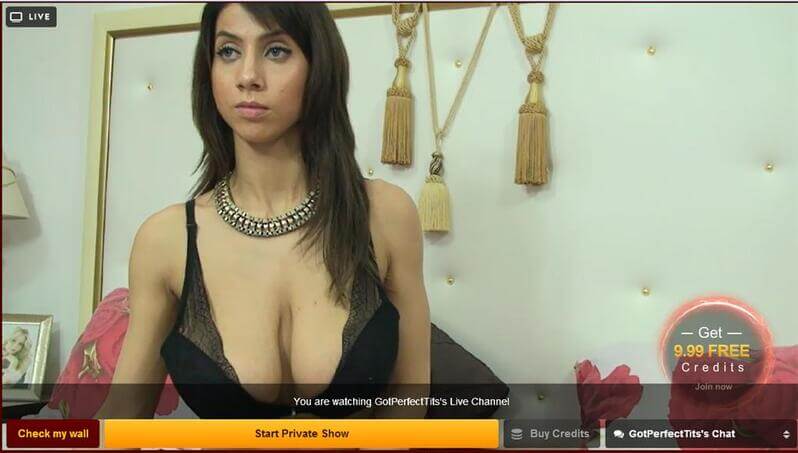 What do I think?
Have you even visited Jamsin.com? If so, you ought to know by now that this adult webcam site knows how to impress new users. I was a bit disappointed to find that there was no specific category for fetish webcams and I had to narrow the results to several categories which included dominating, submissive and a few more. Personally I think that for users' convenience there ought to be a single link that would allow them to view all the different fetishes, but the process of finding the kinky camgirls isn't a huge hassle.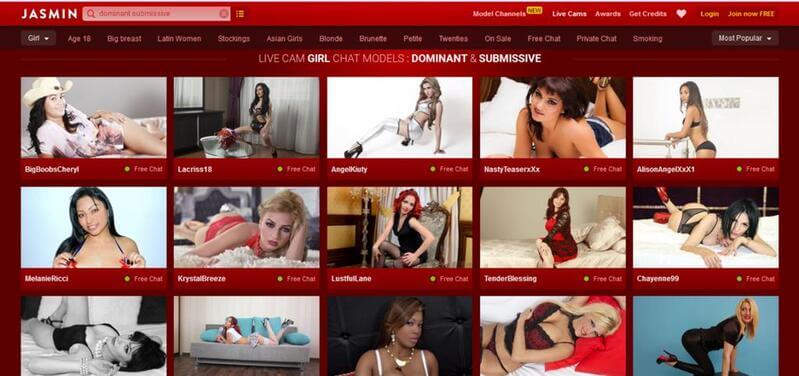 I loved, as always, the quality of the images – each webcam model looks so clear that she may as well be sitting in your lap. The pictures and streaming look absolutely sensational and I could have spent hours just browsing the free chat rooms… actually, scratch "could have" – that's exactly what I did. There isn't much to do here other than chatting, but that part is just right. This is a great opportunity for you to try new, kinky games, to discover the world of BDSM, to obediently sniff the sock of a stunning footdom or to dress up and live up some fantasy in a crazy webcam sex role play. I want to clarify that this is not a specialized fetish webcam arena, so most of the camgirls offer the mainstream fetishes. There are plenty of fishnets and some latex, but not all of the babes understand CFNM and very few are skilled at CBT and sissy training, yet for the most part I was pretty pleased.
Some little extras
LiveJasmin.com is not a site that believes in "extras" and by that I mean that it focuses all of its attention, advanced technology and efforts into creating amazing chat rooms – top-notch ones, but just that. Some of the live fetish camgirls do have pics and videos, but they're just an offhand thing and don't take central stage. However, this is an adult webcam chat community, so it makes sense that it's more about the webcam sex chats than anything else.
Registration
You can become an official member on this fetish web cam site quickly and efficiently. You basically need to type in some user name, password and email and then proceed to chat with dominating women or boss around submissive girls and see how hot they look in nylon or fuck – how hot YOU look in nylon – seriously, I ain't the one to judge dude. In fact, you don't even need to use a real email, because there's no valifdation, but I recommend you do, because when you'll decide that you have to buy credit because the camgirls are gorgeous and free chats aren't enough, you should be able to use your email to get messages from babes and the site.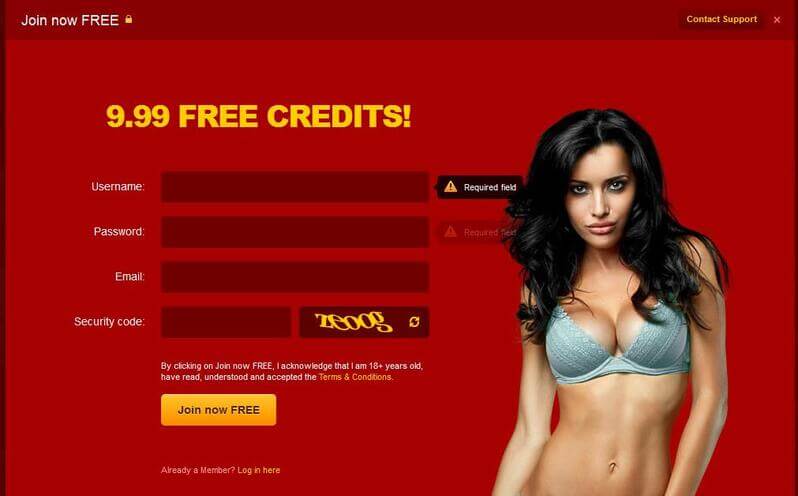 How to chat
Choose a category, choose a camgirl and start a free chat. If you like where the fetish chat is heading, start a private sex show. You won't get to see anything serious before you pay, but that's the way it is on most adult cam sites. Sounds simple, right? It's even easier in real life and you can check it out for yourself. In fact, you should.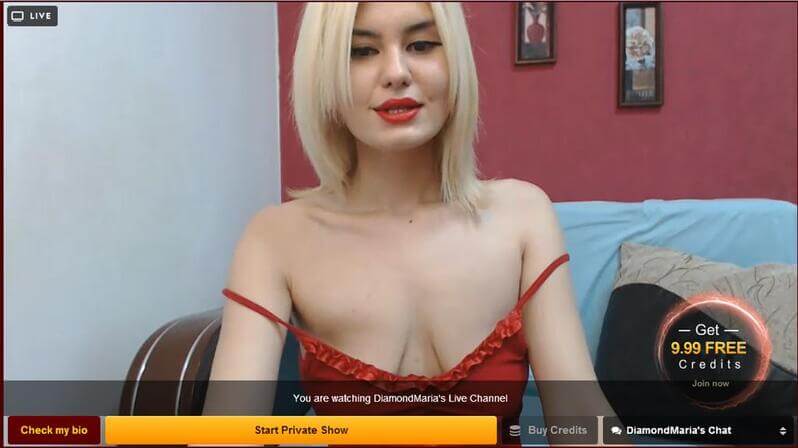 What's the video quality like?
Superb. LiveJasmin is not your standard amateur webcam site where there's a hit and miss in terms of quality. This fetish chat portal is packed with superior quality chat rooms and webcams and the streaming is really out of this world – all assuming you have an okay internet connection of course. If you're used to poorly-equipped amateurish websites, you are in for a treat. This is a whole new experience – even before you enter the fetish chat rooms and try a few more new things.
Money, money, money
LiveJasmin fetish webcams usually cost between 2 and 3 bucks per minute on average, but some camgirls charge up to 5 and there are occasionally Sale chat rooms where you can chat with subs and doms for just a dollar per minute. Membership is free and all you really have to do is buy credit. Notice that North Americans, for some reason, pay substantially less per credit, but most of us have to live with the IP, and packages – that appear on our screen.
| | | | |
| --- | --- | --- | --- |
| Package Size | Bonus Credits | Cost in Dollars for US users | Cost in Dollars for Europeans |
| 27.99 | 1.99 | $31.99 | $45.99 |
| 67.99 | 5.99 | $71.99 | $102.99 |
| 97.99 | 7.99 | $101.99 | $149.99 |
| 157.99 | 9.99 | $161.99 | $239.99 |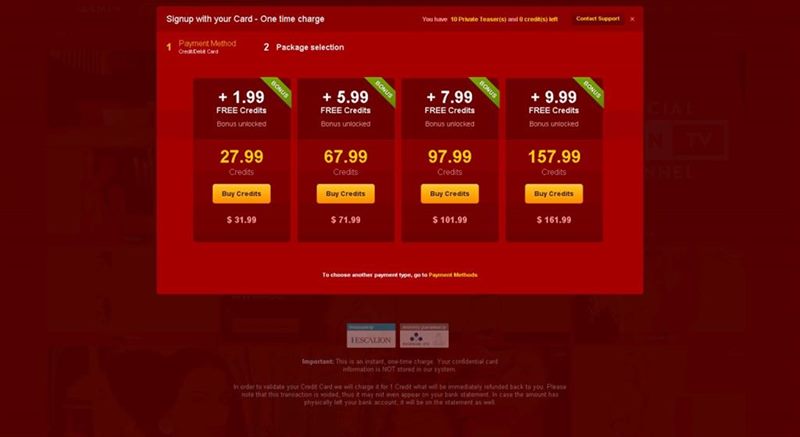 How to pay
The easiest way to pay n LiveJasmin is plastic, more specifically: Visa, MasterCard, MasterCard debit, Discover, JCB, Switch/ solo, Electron and Bleue. You can also pay by phone, with an ACH E-Checks and Click2Pay.
The number of models
The number of registered fetish webcam models on LiveJasmin is a tad hard to estimate because of all that issue with not having a clear fetish chat category, which I have already discussed. However, I can easily say that there are more than 10,000 fetish babes in different category, possibly more, and you will probably find around 2,000-3,000 online when you pop by. That's more than just about any other fetish cam site that I know, but hey – LiveJasmin.com is huge, that's hardly news.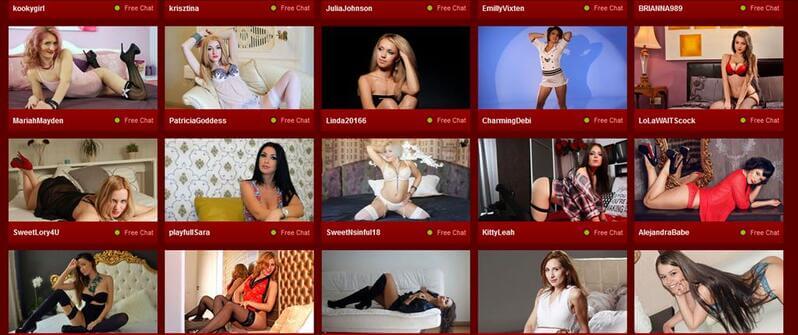 Customer service
There's a live support chat, which I think is always the best choice for a site that specializes in chats – but of course, in this case there's no video. You can also be more traditional and call.
Thumbs up and thumbs down
Thumbs up
✔ - The best quality of webcams that you will ever see
✔ - The hottest fetish webcam models that you will ever come across
✔ - Fast and easy registration
Thumbs down
✖ - There is no clear fetish chat category
My considered opinion
So, what is the final verdict for LiveJasmin fetish webcams? They are probably the best choice for guys who are into basic fetishes – the sensual, friendly ones that you could almost suggest to your girlfriend or wife, but only almost. The camgirls on LiveJasmin.com will gladly spank and whip, they'll play any role you choose and walk around in high heels or in PVC, however you like it. You can sit and watch incredible live sex shows with hotter women than you have ever seen on the majority of other adult webcam sites and the platform is accessible, welcoming and packed with kinky cam babes. If you know LiveJasmin, then you already know that this adult cam sites is able to give guys what they dream about and in HD. If you don't know LiveJasmin, this is a great time to start. Click below, join for free and start chatting with the fetish camgirls live.
Review of LiveJasmin.com
- Reviewed by
sexcamexpert.com