ULust.com Has Some Nice Options for Horny Singles
Welcome to my ULust.com review! You may or may not have read my other reviews, but you should know in advance that this one is special. Why? Because this adult dating site has its own style and rhythm and while it is certainly not a large portal, the women on it are hotter than a Highway in August. As we all know though, hotness isn't the only thing that matters in a sex dating community and this is why in my review I've explored different aspects that can help you make a decision about signing up or looking for alternatives. I will share everything I found with you: Prices, features, benefits, you name it. Take a look and discover what ULut is all about.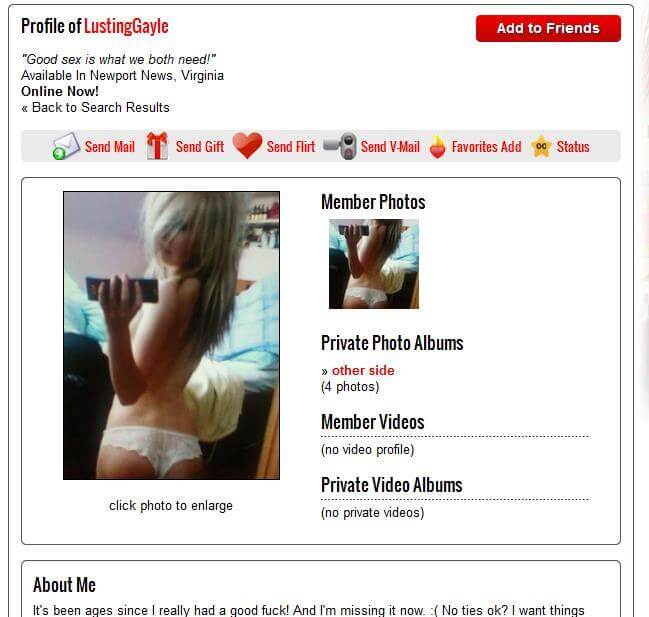 What do I think?
This sexy dating community is not difficult to master. It actually focuses on a few basic things and while it has some interesting additions: Members' tweets, hardcore porn movies and some other extras, at the end of the day the site focuses on hookups and doesn't follow any distractions. This is important and I'll tell you why. This ULust.com review is not my first rodeo, and I've gotten used to adult dating services that are more like sex hubs than matchmaking services. They throw vids, pics and webcams at you until you forget why you ever logged in, but ULust.com is a very different case.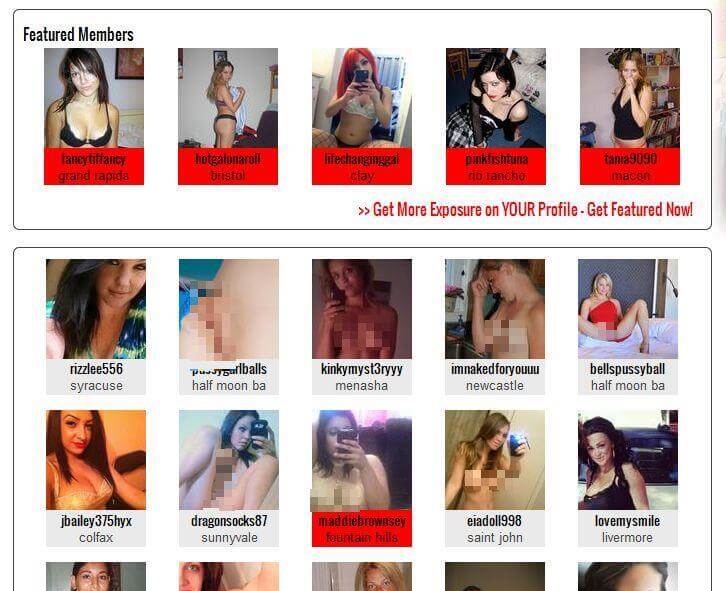 I took my sweet fucking time hanging around the profile pages and was charmed by how much work and time some of the single women have invested in making them appealing. I've tried to make contact with some of the babes, simply because they were all so stunning I couldn't resist myself, but then discovered, as I should have expected, that I had to upgrade my free membership before I could initiate anything. One upgrade and a few hours later I had some dates scheduled and I felt at the top of the world. It's a small casual sex site, that's true, but it's not without its options and from what I've seen, the chicks here are only interested in hooking up, fast.
Some little extras
I love the fact that this site keeps that social touch – you can see Tweets and follow members that turn you on, which is pretty cool. There are chat rooms, professional porn movies, which only Gold and VIP members get to enjoy, and there are also plenty of pictures featuring full nudity – amateur style. I like the Hot or Not feature, I enjoyed the profile options and its' easy to send gifts or flirts. Other than that though, nothing is worth mentioning and there are no features here that will blow you away.
Registration
The first stage of signing up to ULust is very simple. You list your email, choose a nickname and password and you're all set. When you'll want to upgrade you will also need a credit card, but that comes later on.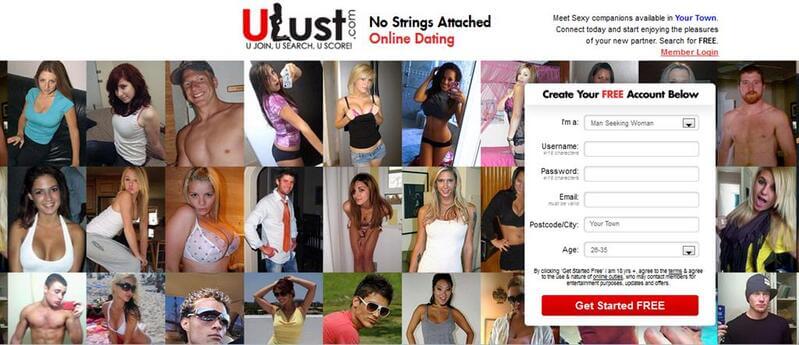 How to chat
The first thing you need to do in order to start chatting on this sexy hookup service is to upgrade your membership. You can't even peek into the live sex cam area as a free member, which is a bit annoying I have to add – on most of the best adult dating sites users enjoy at least limited access to the free chat rooms. Once you're a VIP or Gold member you can begin to enjoy the company of beautiful babes on webcam. The chats work just the same as any other web cam interaction and you can communicate with the chick by audio, text or sometime phone.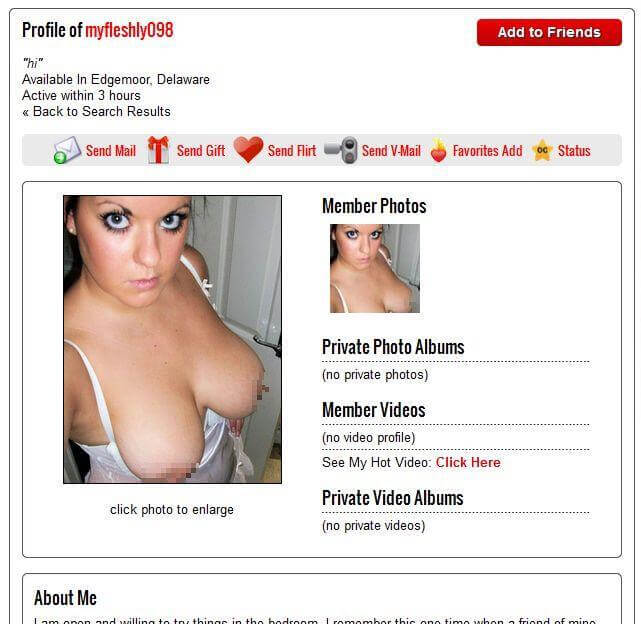 What's the video quality like?
ULust offers excellent streaming and I never encountered any issue with the chat rooms or the loading time. However, keep in mind that the women purchase their own web camera and some are sadly out of date. Seriously people, if you're into webcam sex, invest a few bucks in an okay device – it's really not all that expensive and it will definitely pay off.
Money, money, money
I won't tire you with too many unimportant details. Three day trial costs $8.90 and 1 month costs $29.95. Three months cost $49.95 and six months are $69.90 or only $11.65 per month. These prices are not too high and the six month deal is outright cheap, but it's really up to you to figure out if you have what it takes to commit to half a year of passionate, casual sexual encounters. If you have uncertainties, take advantage of the free membership. It won't get you far, but it's enough to view your choices. Get annoyed by not being able to communicate with the online chicks? Use the trial membership, that's what it's for.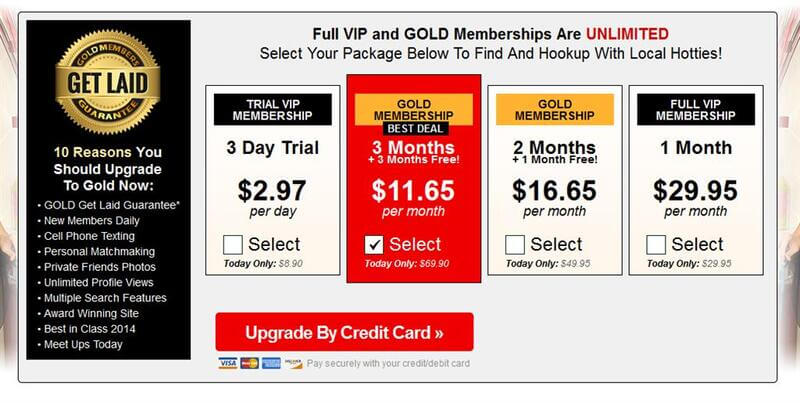 How to pay
ULust.com will allow you to purchase services – membership, private sex chat credits, etc., using Visa, Maestro, Discover and MasterCard. PayPal is also an option for those of you who don't own a credit card (who are you people?) or just don't want to use it online.
The number of Sexy Singles
There are thousands of single women that are eager to chat and flirt and hook up with you on ULust, but the number drops significantly if you search by locality. This is not a large website, but I still think that you will be able to find flings without too many problems because the babes are hot, cute and can't wait to get naked.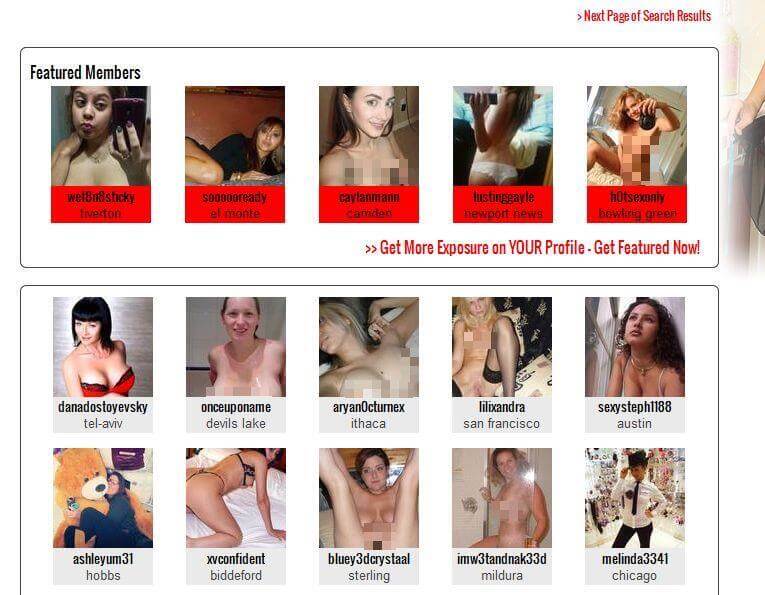 Customer service
There is no shortage of assistance on ULust.com. Click on the Help link at the top of the page and you will then be able to choose between Live Chat, email or phone assistance – whichever way you like it.
Thumbs up and thumbs down
Thumbs up
✔- The site is updated and social oriented
✔- The six month deal is quite cheap
✔- You don't need to have any experience to enjoy this site – its' very user-friendly
Thumbs down
✖- The number of local singles is not always sufficient
✖- Webcam sex is available, but you won't be able to chat before you upgrade
✖- The price for the trial is quite high comparing to other trial offers
My considered opinion
We're now coming to the conclusion of this ULust.com review and I can only tell you what my own personal opinion is. I believe that this adult dating site is not a bad option, for certain people, and that it has a lot to offer, but also has some serious downsides. If you are into amazing women that will satisfy your every XXX craving and that always want and need to fuck, then this is definitely the site for you; assuming, of course, that you don't mind a somewhat limited selection and that you are willing to pay to upgrade your membership. If you still need additional information, this is a great tie to go online and check out the hot babes – using either the free membership or the trial. By the time you're done scheduling your first fling, you should know if you're in the right place.
Review of ULust.com
- Reviewed by
sexcamexpert.com