Spy on Horny Webcam Models around Their House on CamsCreative
Have you ever watched a live sex cam show and then had the feeling "I've seen this before"? No, I am not talking about Déjà vu – first of all because I'm not the type to be using French words that I hardly know what they mean and second of all because I am referring to the lack of originality on modern live porn shows. Once upon a time, sexy camgirls used to rock our world, or at least they did mine, with creative performances and XXX video chats that were each unforgettable. Can they keep dishing up surprises after you've seen hundreds of live porn shows? Not so easily, but this is where my CamsCreative review comes in, offering a solution. This special sexchat community attempts to spice things up and change how users perceive XXX webcams. Does it succeed? You're gonna have to do a bit of reading (just a bit) and get an answer to this interesting question. Don't worry – it's worth it.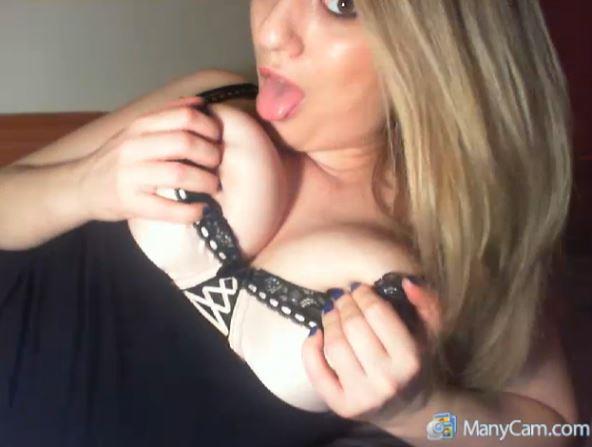 What do I think?
CamsCreative and I was love at first sight. Well, maybe 'love' isn't the right term to use, if you catch my drift, but I was certainly excited about it. Can you blame me? After reviewing a gazillion of adult webcam site there I was, finally, facing one that didn't try to look like LiveJasmin or MyFreeCams, but was actually making a kind of a sexy statement of its own. I tried to dive into a free chat room and was disappointed to learn that I couldn't – at least not until I joined. I thought "well, no biggy – I can just join for free". Well, I couldn't – because this sexcam site only has paid memberships. It appeared as if my first infatuation with this portal was a bit overenthusiastic and I was second-guessing my decision to visit it, but I had this CamsCreative review to write, so I decided to give it a chance.
Spoiler alert: I was happy that I did.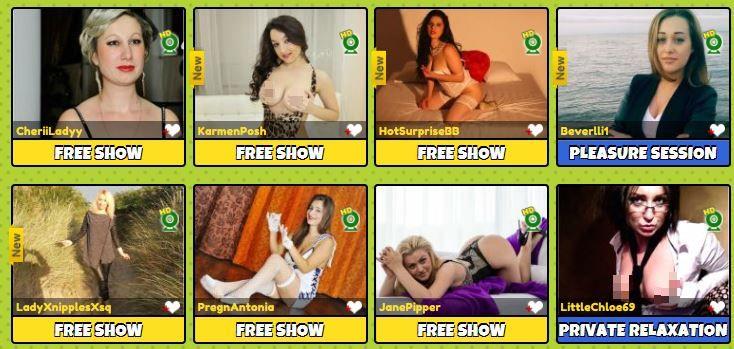 The fact is that while there is a membership fee, you cover it with the free credit you get, and I was quick to spend those on a delightful group show. The women here don't settle for stripping inside their bedroom – they strip everywhere and let strange men watch. The first camgirl I checked out was doing a show in the gym – she was lifting weights, which was surprisingly erotic, and the guys were going crazy, all trying to get her attention. I felt that thigs were heating up and I didn't much care for the crowd, so I joined a hot woman in the shower for some 1-on-1 fun and ended up needing a shower of my own.
This sex chat community really pushes the boundaries, encouraging users to explore fantasies and try different types of porn shows. It's an interesting portal with intriguing live webcams and I, for one, think it brings something new and very sexy to the industry.
Some little extras
While adult webcam sites like MyFreeCams and ImLive dish out new features on regular intervals, ensuring that users can easily entertain themselves between the live porn shows, CamsCreative.com doesn't seem to care much about anything but the live sex shows. The site provides all of the video chat features that users need to communicate with the camgirls and enjoy the sexcam shows, but nothing more interesting and no exclusive tool.
Registration
Fill in the basic details: Username, password, email, and then also pay the membership fee (not high – you can find the details under the 'price' section). The whole process takes a couple of minutes, or less – how fast can you type?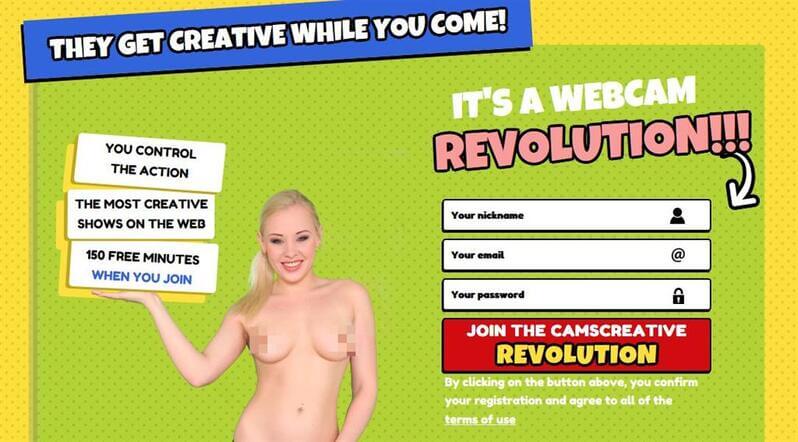 How to chat
You can't chat on Cams Creative unless you join. As an official member though, you have two main choices. You can join a group show – a very cheap sex chat where one model performs and several guys watch. You get your turn in directing the live porn show (3 minutes each) and you really should tip – or the camgirl won't really do what you ask for. It's okay though, because rates are so cheap that you can afford the occasional tip. Members who don't like to share, also has the opportunity to join private sex chats with camgirls who get naked in different parts of the house. This is a much pricier option, but hey – you have to pay for privacy.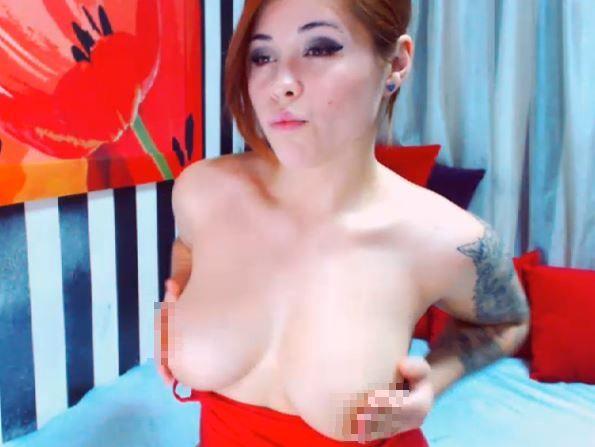 What's the video quality like?
The video quality on this live sex cam site is remarkable – like one of the best that I've seen in years, certainly on a medium-size service. The platform is well-designed, the camgirls have HD, at least most of them, and you will be able to enjoy the live porn shows without any technical interferences.
Money, money, money
If you want to join this XXXCam site, come ready to pay a membership fee, although it's not especially expensive. The best option for newcomers is to take advantage of the 3 day trial membership that costs only $4.95 and gives you not only three day access, but also 150 minutes of live porn shows. This means you can watch 50 minutes of live sex shows daily – and then figure out if you like the site, for less than 5 bucks.
The regular one month fee is $33.95 and includes 200 minutes of live porn cam shows – also not a bad offer. It means you'll be paying… oh God, math… like 0.17 per minute (and if I did use the calculator, so what?).
You can buy as many credits as you like if you run out – they come in packages and cost about a dollar or a euro per minute. Most camgirls charge around 2 credits a minute during private shows, but the price fluctuates according to the popularity, and skills, of each babe.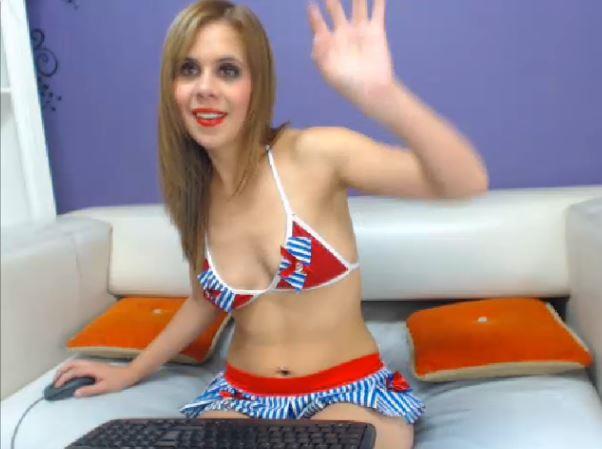 How to pay
Up until now I think this CamsCreative review made it clear that this was a fresh and creative website (and it ought to – with the word mentioned in its name and all), but as far as payment options go, this service could do with some improvement. Members can only buy credits and pay for membership using Visa or MasterCard, and in my humble opinion, there should be a few additional options.
The number of models
CamsCreative.com is not the biggest adult webcam service that I have ever visited (certainly not Jasmin.com or ImLive), but it's still pretty big. There are a few hundreds of women waiting to chat live when you login, usually around 500-600, and there are around 9,000 registered cam babes. Most of the camgirls are amateurs, but stunning ones, and it's easy to find a specific fantasy-girl (Ebony, Asian, redhead, Latina, chubby chick, etc.).

Customer service
You can contact the website for help by emailing it directly. Registered members can simply fill in a help form and receive help very quickly.
Thumbs up and thumbs down
Thumbs up
✔- A fun and unusual atmosphere
✔- Cheap porn cam shows
✔- A fun and unusual atmosphere
Thumbs down
✖- No free chats before you join
✖- Group shows get a bit overcrowded
My considered opinion
There are quite a few factors that make this adult webcam site an alluring choice for sex chat fans, and I believe I've mentioned the major ones in my CamsCreative review. The prices on their own could have been a huge motivation for sex cam users who want to keep their budget under control, but the naughty design and sensual atmosphere also help to make this into an especially seductive option. More interestingly: There are the live porn shows that take place in different locations. Not many adult chat communities enable users to chat with camgirls in any other location but the bedroom, so if this has been your fantasy for a while, here is your chance to easily fulfil it. I don't want to get your hopes up: In many aspects, this website is just like most other webcam chat services and the shows are not all sensational. Does the "pros" win over the "cons"? Follow the link below and decide.
Review of CamsCreative.com
- Reviewed by
sexcamexpert.com