AdultFriendFinder is Absolutely Packed with Horny Singles
Hi again friends and assholes, hope that you've bene doing plenty of sex cam chatting lately. I've been getting plenty of emails inquiring about an AdultFriendFinder review, but I took my sweet time because this magnificent adult dating site deserves nothing less. This is one of the best dating sex cam sites online and it has been a leading player in the industry for many years without losing an inch of its appeal. How did this site managed to remain popular with such a fierce competition? After spending a few hours checking out the goods, I am pretty sure I have an answer.
Adult Friend Finder has everything it takes to attract an eager guy: A mouthwatering selection of horny single women, slutty swingers and a few cheating housewives with nothing better to do than to get laid when their cuckold husbands are out to bring home the bacon. It also understands users' needs and how to provide them, which ought to make sense considering that it doesn't lack any experience. In this AdultFriendFinder review I will cover all the information you need in order to figure out if this is a sexy cybersex community you should join. Read about the prices, the interactive tools and the selection of fuck buddies and I am sure you'll be signing up soon enough.
What do I think?
The design of AdultFriendFinder.com is a bit old-fashion, which is understandable considering that this is, as mentioned above, a fairly old website. This does not mean that it doesn't offer the newest, coolest features though and I didn't have any difficulty communicating with any busty single that caught my eye. The site boasts on having over 40 million members and you can search according to locality. Don't expect to find a long list of options in every desolated village across the globe, but all the major cities have an extensive representation. Yes, I know what you're thinking: The number of registered members on adult dating sites doesn't mean squat, but in this case I assure you that you won't end up lonely and horny. The selection of babes I saw was quite impressive and I came back on different hours throughout the day without ever being disappointed.
Notice that there are several categories to choose from: Women, guys, group (which sounds especially naughty) and transsexuals, so make sure that you are looking in the right category for your kinks. You will be defining what you want in advance, as soon as you sign up, but I know most of you will try and look around first, so at least know where you stand. I wasn't wowed by the profile pages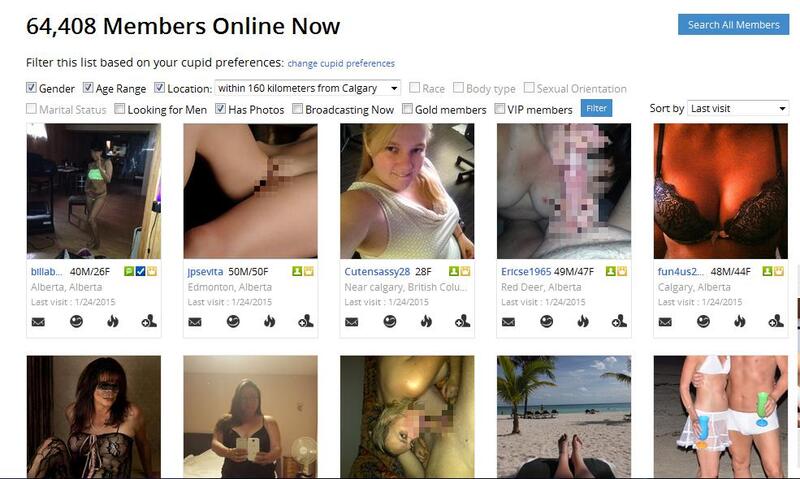 After you sign up, even as a free member, you will discover the full navigation and it is really easy to master. There are a lot of options, but don't let them confuse you. Remember: You are here to meet your next no strings attached and this is what you ought to do.
I do advise that you feel in as many details in your profile as you possibly can as well as upload a complimenting photo of yourself. These things sounds trivial, but they will help you get noticed by other members and can easily mean the difference between 10 messages in your inbox and none.
I must confess that I was pretty happy with the reply-rate I've had. I only started to receive interesting messages after I've upgrade of course, because I could initiate conversations, but that kind of goes without saying.
Some little extras
The site offers a variety of adult entertainment that will keep you active until you find the ideal hookup. You can watch adult videos on demand for a fairly low monthly fee, you can read a sensual magazine or the blog, participate in competitions, get some erotic knowledge in the sex academy, join group and the list goes on. This is actually one of the strong sides of AdultFriendFinder.com – it is an actual community and while I do feel that you should stick to what you can for and focus on getting yourself some hot date for the night, being friendly is completely acceptable and if you hang out online long enough, you are going to make pals. It's practically inevitable.
Registration
Signing up to adult dating sites is not exactly like signing up to adult webcam sites. Even if you only come for cybersex, you have to at least pretend that you are "dating", and fill in some details and the usual annoying line describing yourself. On AFF though, the details are not long and you can be an official member in a couple of minutes. Keep in mind that the site does send a verification email, so no BS.
How to chat
The chat rooms on AdultFrinedFinder.com are especially hot, but they are not all that they seem to be. The babes you'll be chatting with are not real housewives or horny swingers or any other fantasy girl you were imagining when you logged on. These are professional models, at least for the most part, and while there is no reason you can't schedule a sex date with some woman you've been communicating with through the site, keep in mind that if you just enter the chat rooms randomly, you will be watching gorgeous women that you will never actually get to meet in real life. Chatting is very simple though. Just choose a babe and click, firmly.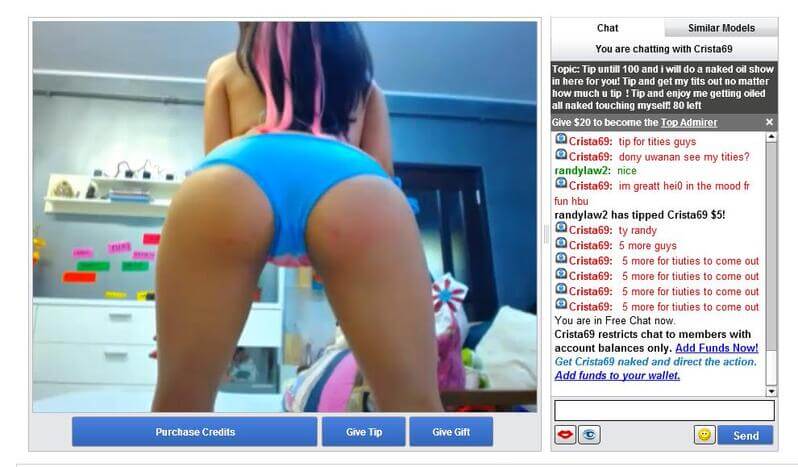 What's the video quality like?
This is not an adult webcam site, but a dating site, so you can't really compare it to sites like Jasmin or Chaturbate. Some of the members that perform have okay quality, some have horrible cams, but most of the professional models are quite good.
Money, money, money
Basic membership on this site is free, but as is the case with all adult dating sites, free gets you absolutely nowhere. Gold membership costs $29.95 for 1 month, $59.80 for 3 months (plus you get one bonus month as a bonus) and $179.10 for 12 months (plus you get 6 extra months as a bonus). New users can and should use the newbie offer which includes 1 month of Gold membership for a special onetime price of $19.95. You can also choose to view a single profile for 30 days for $2.95, but really, don't. It doesn't pay off unless you're a stalker and only log on to follow your ex.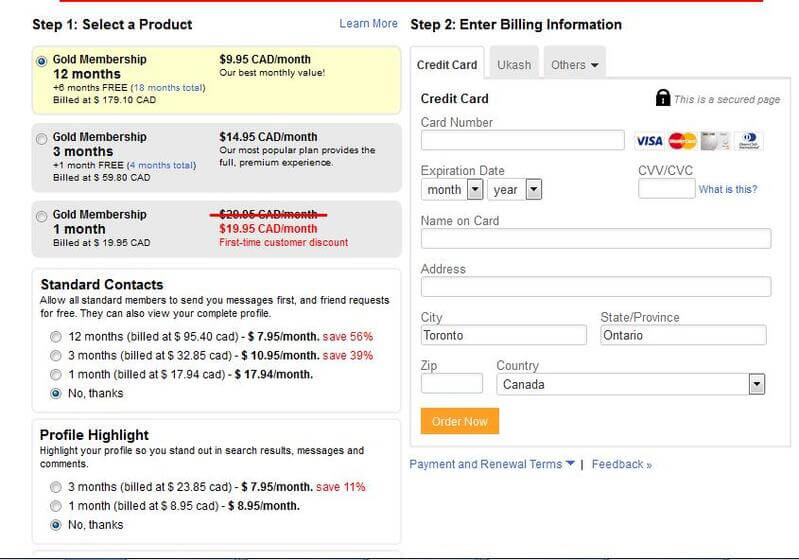 How to pay
If you decide to upgrade your membership on Adult Friend Finder or better stated – when, you will need to pay a monthly fee. You can pay with Visa, MasterCard Diners Club and Discover. You can also use Ukash, an E-Check or a Money Order. You can also pay by phone or fax, in case you're worried about listing your cc online.
The number of singles
There are, as I mentioned above, 4 million registered members on this sex dating community, and tens of thousands of them are always online. Once you limit yourself to a particular geographic location though, you will end up with a few hundred options, or even a few dozens, depending on how far you live from the civilization.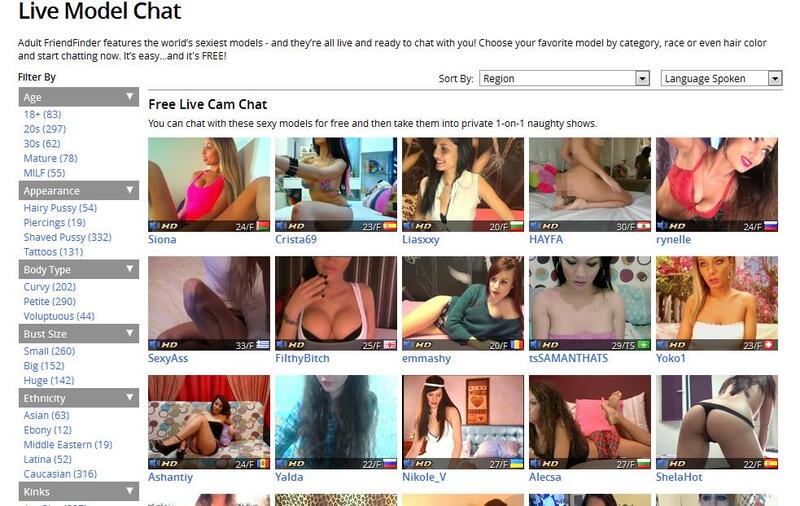 Customer service
Members and visitors can contact this online personals service by filling an online form which you will find under the Contact Us link on the upper navigation bar. There is also an address in case you want to send a letter, but I haven't copied it here because, seriously, snail mail? This is not the 19th century.
Thumbs up and thumbs down
Thumbs up
✔- It's easy to find horny singles in your area, no matter where you live
✔- The site is very user friendly, so you don't need any experience to enjoy it
✔- The live sex chat rooms allow members to get dirty when no one is watching
Thumbs down
✖- The design is anything but sexy and needs a serious improvement
✖- The free membership gets you nowhere
✖- Many of the women on the live sex chat rooms are professional cam models, not amateurs
My considered opinion
I love the old saying that goes "if it ain't broken, don't fix it". AdultFriendFinder.com is certainly not the most cutting-edge site and it could certainly do with a new design, but in everything that matters: Selection of casual sex seekers and communication, this adult dating community delivers, big time. If you are looking for fancy gadgets and all sorts of exclusive tools, you're barking at the wrong tree, but if you are interested in hooking up fast, this is your bets option. This online dating site brings results, it really is that simple, and as such it is an excellent choice for any guy that wants to get laid.
Review of AdultFriendFinder
- Reviewed by
sexcamexpert.com